What the Future has in Store for Animation and Gaming?
The gaming and animation industries have advanced significantly in a relatively short period of time. People played video games with 8-bit graphics and two colors only a few decades ago. Nowadays, we have a huge selection of genres, incredibly realistic graphics, and millions of games. It is time to take a closer look at the impact and influence of new and emerging technologies in the animation and gaming industry.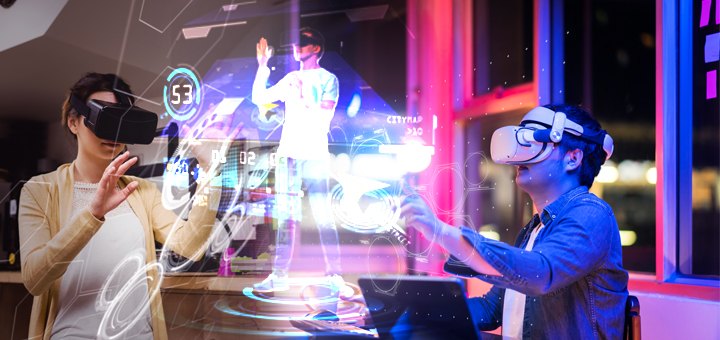 Future and Scope in Animation and Gaming
Consumers are increasingly craving higher levels of realism in animated movies, and video games. Technology advancements are enabling the future of the gaming and animation industries. The market for animated films and video games is breaking records year after year. Some of the developments aiding the transformation of the animation industry include the following;
Motion Capture Technology
Mocap animation is one of the more recent technologies, it enables more accurate and natural representation of human or animal movement, resulting in realistic gaming experiences.
Virtual Reality - VR
By incorporating digital elements, virtual reality (VR) enhances what you see in the physical world and makes gaming more immersive. With the help of this technology, an animated virtual world where you can move around and take part in activities is created.
Metaverse
The metaverse, a network of 3D digital universes, is inextricably linked to animation. The metaverse provides an open and fair economy that empowers players of blockchain games.
Artificial Intelligence
The majority of animation's tasks were until recently carried out manually and it is a time-consuming process. But nowadays, artificial intelligence is being used more and more to carry out even the smallest tasks precisely and automatically.
Visual effects artists, animators, and graphics designers benefit greatly from these technological advancements. They not only make the work simpler but also exciting because they enable more to be accomplished. You can be sure of having a fulfilling career if you choose to pursue animation, VFX, digital graphics, or motion graphics as your profession.
Where Can You Study Animation in India?
In India, the realm of animation education is thriving, offering a multitude of options for aspiring animators and game developers. There are many animation courses in India where you can harness your creative potential and embark on an exciting journey in the world of animation.
Various colleges/universities across the country provide specialized courses in animation, VFX, and multimedia design. These programs equip students with the creative and technical skills necessary to thrive in the dynamic world of animation and gaming. There are a plethora of jobs for animation students after pursuing a B.Sc in animation and gaming .
Conclusion
There is tremendous potential for anyone considering a career in the expanding gaming and animation industry. Technology in gaming and animation has advanced significantly, and even after investing millions of dollars, there is still a demand for talented professionals. The gaming industry became a part of pop culture due to its rise in popularity in the past decades. Therefore, it is not possible for it to lose its mainstream popularity any time soon.