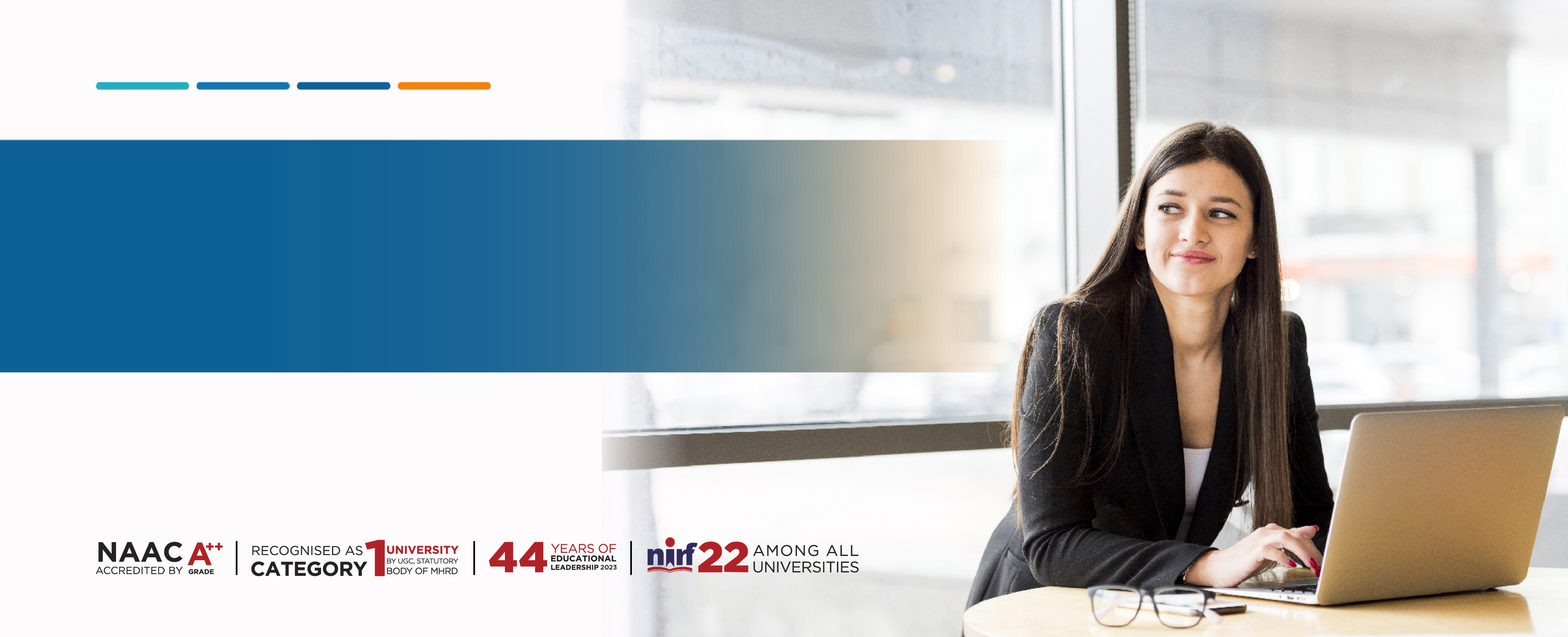 Program Overview
BBA ACCA (Association of Chartered Certified Accountants ) is a three-year undergraduate program offered to build a career in accounting and finance. The BBA with ACCA provides students with the management, accounting, and financial knowledge they need.
This program is designed for those who have a strong interest in accounting and business management and are looking for an accelerated path to gain an internationally recognized professional qualification. Through the program, students will learn the foundational knowledge and skills necessary to become a Certified Chartered Accountant.
Upon successful completion of the program, students will receive a BBA with ACCA professional certification. This combination of education and experience makes graduates of this program highly sought after by employers.

Program Structure
Integrated Professional English
Business Mathematics
Business Environment
Business Economics
Perspectives of Management
IT for Business Managers
Ecology & Environment
English Proficiency
Financial Accounting
Business Statistics
Organizational Behaviour
Management Information Systems
Business & Technology
Marketing Management
Essential Skills for Employability
Management Accounting
Human Resource Management
Business Research Methods
Macro Economics
Financial Reporting
DesignThinking and Innovation
Cost Accountancy
Production and Operations Management
Corporate and Business Law
Financial Management
Taxation
Business Model Generation
Dynamics of Capital Markets
Business Analytics
Soft Skills for Managers/ Problem solving skills
Fundamentals of Digital Marketing
Research Paper Writing
Performance Management
Strategic Business Reporting
Audit & Assurance
Entrepreneurship
Strategic Management
Enterprise Resource Planning
Strategic Business leader
Advanced Audit & Assurance
Advanced Taxation
CAREER SCOPE/OPPORTUNITIES
BBA ACCA course provides a comprehensive understanding of the principles and practices of financial accounting, management accounting, taxation, and auditing. A BBA ACCA graduate has a variety of career opportunities in the accounting and finance field. These include auditing, cost accounting, financial analysis, financial planning, and corporate finance.
Fee Structure
| PROGRAM NAME | DURATION (in Years) | FEE / SEM | FEE/ YEAR (Full Fee based on scholarship)* | FULL FEE / YEAR | ELIGIBILITY for Admission |
| --- | --- | --- | --- | --- | --- |
| BBA-ACCA | 3 Yrs | Rs. 1,30,000 | Rs. 2,60,000 | Rs. 2,75,000 | 55 % |
| ERP FEE-BBA shall be paid in 2nd & 3rd years | | Rs. 22,000 in Even Sem of 2nd & 3rd yr | | | 55 % |
Admission Criteria
Candidates must pass 10+2 from a recognized educational board with a minimum of 55% or above to be eligible for the BBA-ACCA program.
Frequently Asked Questions
1. What is the benefit of doing ACCA specialization with a BBA course?
A. ACCA specialization is a great choice with BBA as the course focuses on the accounting aspects along with the business administration. One can expand the knowledge of general business administration principles to accounting and finance.
2. How different is BBA- ACCA from BBA-IT?
A. ACCA specialization in BBA is quite different from BBA-IT. The ACCA specialization focuses on developing skills and knowledge related to the accounting and finance field, while the BBA-IT specialization focuses on developing technical abilities related to information technology.
3. Is it possible to shift the specialization from BBA ACCA to BBA or BBA-IT?
A. Yes, it is possible to shift specialization from BBA ACCA to BBA IT in KLH GBS. However, you will need to submit an application to the school and demonstrate that you meet all the necessary criteria. If required you must be able to complete additional coursework.
4. How much salary can a BBA-ACCA graduate fresher expect to earn?
A. BBA-ACCA freshers would be paid well. The salaries will increase accordingly with the experience in the industry.
5. How does BBA-ACCA help career development?
A. BBA-ACCA provides a well-rounded business education that can give graduates a competitive edge in the job market. It combines the knowledge gained from a business degree with the technical and professional skills developed through a professional accounting qualification.