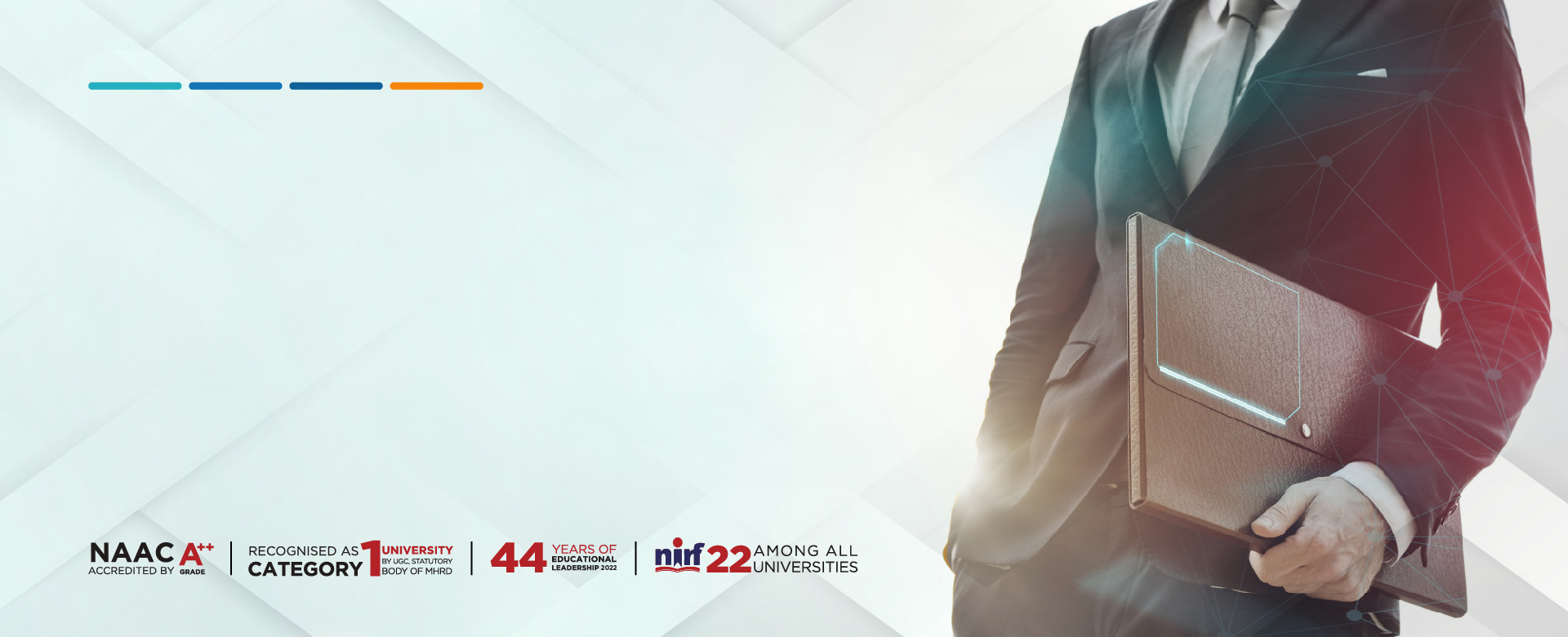 Job Title: Professor/ Associate Professor/ Assistant Professor.
In Area's of:
Business Analytics
AI-Data Science Management
Finance
Human Resource Management
Marketing
Qualification: MBA, Ph.D from Indian Institute of Management [IIM]/ Indian Institute of Technology [IIT]/ State Universities.
Experience: 3 years to Max.
Desirable Skills in Management Fields:
Publications from SCI & SCOPUS journals is desirable.
Proven experience in conducting international conferences/ FDP/ Workshops.
Should have knowledge in NAAC, NBA, ISO and other related documentation works.
Should serve in this institution for at least two years.
Should have sound knowledge in their respective field and be ready to give a 15-minute presentation on any topic, if selected for interview.
Willing to work in a team environment.
Job Location: Hyderabad.
Last Date: 20/02/2023.
Pay Scale: All short listed candidates will be offered remuneration on par with industry.
Apply Mode: Email.
---
Job Title/Designation: Human Resource - Manager/Assistant Manager - KL University HYD.
Employment Type: Full Time, Permanent.
Job Description: We are looking for an HR Manager/Assistant HR Manager to manage our full cycle of Recruitment/ Operations and HR Administration.
Responsibilities:
Design and update job descriptions, Collaborate with managers to identify future hiring needs.
Advertise job openings on company's careers page, social media, job boards and internally.
Source & Screen potential candidates from various online.
Craft recruiting emails to attract passive candidates.
Interviewing and evaluating candidates.
Conducting background checks, on boarding formalities & Exit Interviews.
Regulatory compliance ​and reporting.
Employee Orientation, Training & Development.
Policy making and documentation.
Performance management and Employee safety & welfare matters.
Compensation and benefits administration.
Requirements:
Proven work experience as an HR Recruiter, HR Generalist or similar role.
Familiarity with Applicant Tracking Systems and resume databases.
Experience with sourcing techniques.
Understanding of referral programs.
Solid verbal and written communication skills.
Masters in Human Resources Management is mandatory.
Experience: 3 to 10 years.