What are the Skills Required to Start a Business?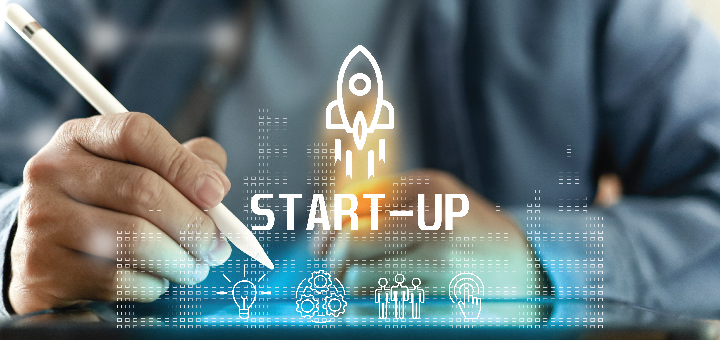 Starting a business is a challenging task, and success depends on careful planning and perseverance. It is not only the financial aspect that needs to be taken into consideration, but also the skills that are required to ensure the business runs smoothly. There are a variety of skills needed to start a business, and this article emphasizes the importance of the business skills required.
Want to Start a Business? What Questions Should You Ask Yourself?
The use of Automation Anywhere is determined by the needs of the organization. Keeping in pace with the demands of the industry, the GBS Lab will provide appropriate hands-on experience to students who can understand business processes and gain automation solutions to business problems.
What type of business do I want to start?
The type of business you choose to start should reflect your skills, interests, and goals. Do you have a passion for baking? Then a bakery might be the perfect fit. Are you a tech whiz? Consider launching a software development company. If you're still unsure of the direction to take, you can start by brainstorming and researching the different types of businesses available.
What will make my business stand out?
No matter what industry you enter, there will be other competitors vying for customers. To give your business an edge, you need to identify what makes it unique and develop a strategy that sets you apart from the competition.
What resources do I need?
Before you can launch your business, you'll need to identify the resources you need to get started. These might include funding, office space, equipment, technology, personnel, and more. Researching the costs associated with your business will help you create a realistic budget and ensure that you have the resources you need to succeed.
How much capital do I need?
It's important to determine how much money you'll need to start and run your business. Your startup costs will include everything from initial inventory to legal services to marketing. You should also factor in operational costs, such as rent, utilities, and payroll.
What legal requirements must I meet?
Before you open your doors for business, you'll need to make sure that you've taken care of all the necessary legal paperwork. This may include registering your business with the government, obtaining permits and licenses, and filing taxes. It's also important to consider the potential legal risks associated with your business, such as copyright infringement or libel.
How will I market my business?
Marketing is essential to the success of any business, so you'll need to have a plan in place as to how you'll get the word out about your company. This may include traditional methods like print advertising, as well as online tactics such as search engine optimization, content marketing, and social media.
What are my short-term and long-term goals?
Setting goals is an integral part of the planning process. Having a clear idea of what you want to achieve in the short term and long term will help you stay focused and motivated. Your goals should be specific and measurable so that you can track your progress and make any necessary adjustments along the way.
By asking yourself these questions and taking the time to thoroughly research and plan your business, you'll be better prepared to take the plunge into entrepreneurship. With a solid foundation in place, you can be sure that you're ready to make your business a success
What are the Steps to Starting a Business?
Starting a business is an exciting but challenging process. It requires careful planning, research, and dedication to succeed. Fortunately, there are steps that entrepreneurs can take to make the process of starting a business easier. Here are the essential steps for starting a business:
Choose Your Business Idea: The first step to starting a business is to decide what kind of business you want to start. Many entrepreneurs find it helpful to brainstorm ideas and research potential markets to come up with the perfect business idea.
Research the Industry: Once you have an idea for your business, it's important to research the industry. Conduct a market analysis to identify potential competitors, industry trends, and customer needs. This will help you create a business plan and determine whether or not your business idea is feasible.
Write a Business Plan: A business plan outlines the goals and objectives of your business and serves as a roadmap for success. It should include information about your target market, marketing strategy, operational plan, and financial projections. A well-written business plan is essential for securing funding and gaining investor confidence.
Choose a Business Structure: You need to decide on the type of business structure you want to use for your business. The most common structures are sole proprietorships, partnerships, LLCs, and corporations. Each structure has its advantages and disadvantages. Consider the legal and tax implications of each option before making a decision.
Register Your Business: Once you've chosen a business structure, you need to register your business with the state. This involves filing paperwork and paying the necessary fees. Depending on the type of business you're starting, you may also need to obtain licenses or permits.
Open a Business Bank Account: Open a business bank account so you can keep your business and personal finances separate. This will make it easier to track expenses and manage your cash flow. Be sure to shop around for the best rates and features.
Get Business Insurance: Insurance is essential for protecting your business from potential risks. Choose the type of insurance coverage that is appropriate for your business. Consider liability insurance, property insurance, and other types of coverage to ensure you're adequately protected.
Create a Brand: Develop a unique brand identity for your business. This includes a logo, tagline, website, and other marketing materials. A strong brand can help you stand out from the competition and attract customers.
Market Your Business: Once your business is up and running, you need to promote it. As discussed, consider using online marketing tactics such as SEO, social media, and email marketing to reach your target audience. Offline tactics such as print ads and direct mail can also be effective.
Monitor Your Progress: As your business grows, it's essential to track your progress. Regularly review your financial statements and other metrics to measure your success. Make changes as needed to ensure your business continues to grow.
Starting a business requires dedication, hard work, and careful planning. By following these steps, you can set your business up for success and become a successful entrepreneur.
How to Acquire Business Skills?
Business skills are essential for anyone looking to succeed in their career, and the ability to acquire these skills can be the difference between success and failure. Developing business skills requires a combination of education, experience, and practice.
Education is one of the most important steps to acquiring business skills. Formal education can be obtained through a variety of sources, such as traditional universities, online courses, or technical schools. These educational institutions typically offer classes on business topics. Joining BBA and MBA courses could be a gateway to acquiring business skills.
Experience is another key component for anyone looking to acquire business skills. Internships and apprenticeships offer the opportunity to gain hands-on experience in a professional setting and access to mentors and professionals in the field. Additionally, working in the corporate world is a great way to gain experience in the business world and is invaluable when acquiring business skills.
Conclusion
Starting a business is a challenging but rewarding process. It requires careful planning and research, as well as the right skills and resources. The 10 steps outlined in this article provide a roadmap for entrepreneurs and offer valuable guidance in the process of starting a business. Additionally, acquiring the right business skills is essential for success and requires a combination of education, experience, and practice. With the right preparation and dedication, anyone can become a successful entrepreneur.