The Role of Internships in Building Business and Management Skills
In today's business world, internships are becoming increasingly important for developing business and management skills. Employers have come to recognize the need for employees who possess the right set of skills in order to effectively manage and grow their businesses. Internships can provide students with an opportunity to develop hands-on experience in the workplace.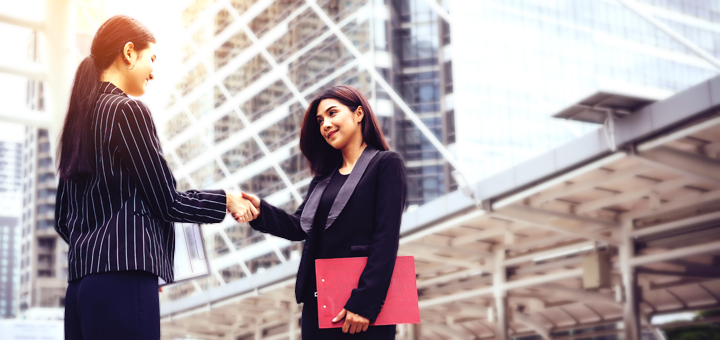 Interns can gain valuable insight into the workings of a business and the skills needed to successfully manage their departments and the workforce. Interns can develop their critical thinking, problem-solving, and decision-making skills, as well as their ability to adapt to a constantly changing environment. Through their work with colleagues, interns also learn how to work as part of a team, lead projects, resolve conflict, manage resources, manage processes, and delegate.
Internships serve to bridge the gap between the theoretical and the real-world application of business and management strategies. The opportunity to gain knowledge that is not possible through traditional schooling alone is one of the many benefits of internships for students.
What Is The Importance Of An Internship In Skill Building?
Over the past few decades, internships have been an important component of any college or university curriculum. Many internships offer guidance and feedback from experienced professionals, which can provide invaluable insight into the management process. An internship can be a great way as it;
Allows students to gain practical, real-world experience
Helps to build transferable skills such as teamwork, problem-solving, and communication skills
Offers the chance to network with industry professionals
Teaches professional etiquette
Provides an opportunity to gain self-confidence
Enhances CV and increases employability
Develops the ability to identify and resolve challenges
Helps to gain specialized knowledge and technical skills relevant to your chosen field
Gives the opportunity to learn in a real-world context where theoretical knowledge can be put into practice.
The knowledge and experience gained from an internship provide a strong foundation for those looking to transition into a career in the business world. An internship is an invaluable source of learning; it helps to build skills, confidence, and the capability to thrive in the professional world.
What Are The Ways To Search For A Business Management Internship?
Finding a business management internship can be a difficult and daunting task, especially if you are new to the field. You may not know where to look or what types of internships could be a great fit for you. Thankfully, there are certain methods and strategies that can assist you in your search for an internship. Here are a few ways to help you search for a business management internship.
Start with networking - One of the first things you should do when searching for a business management internship is to get connected with professionals who may have some insight into the industry or internships that are available.
Utilize job search sites - Performing searches on job search sites like LinkedIn or Indeed can be a great way to find specific internships available. Make sure that you are specific about the type of internship you are looking for.
Do some research on potential companies - Think about the types of companies that would be of interest to you and do research accordingly. When researching, be sure to look at any previous internships that the company has offered as well as speak to any previous interns who have worked at the company.
Utilize social media - Social media is a great resource to find new opportunities for internships. Look around at any organizations, companies, or educational institutions that have a social media presence to find any postings about internships or programs they may offer.
Talk to your college/university - Colleges and universities offer plenty of resources to their current students, including internships with great companies. Reaching out to the career center at your school can give you a good start in your search, as they often have access to a wide variety of business management internships.
These are just a few of the potential ways you can search for an internship. It takes some time and effort to do the research and find the right positions for you. With the right qualifications and strategies, you can find an internship that fits your skill set.
Why Is Internship Important In Business Management?
An internship is an important and beneficial way to gain hands-on experience in the field of business management. Interns are able to learn a wide range of skills that could otherwise never be acquired in a classroom setting. Internship opportunities allow interns to gain exposure to the business environment.
In addition to providing students with the opportunity to gain experience, internships are also important for career development. An internship allows students to make important contacts that can help them at later stages of their business management career. Internships also provide an excellent way of understanding the dynamics of the business world.
What Are The Skills You Develop With Internship For Business And Management?
Internships give you the opportunity to take the knowledge you have acquired so far and further improve it with practical experience. An internship can also help you gain a better understanding of what lies ahead in the business world and how to apply the skills and lessons you have learned.
Here are some of the skills you can develop with an internship in business and management.
Communication: Communication is a key skill in all business contexts. Internships give you the chance to improve your written and verbal communication skills.
Leadership: Internships would help you gain insight into the nuances of working with different personalities and developing effective solutions while taking the lead or collaborating in a team setting.
Research: Research abilities are essential in the business world, as you would need to understand the ongoing trends within an industry and how to use them for the necessary purpose. You would learn how to gather and analyze different types of data effectively in order to make informed decisions.
Creativity: As a business intern, you would learn how to come up with new and innovative ways to solve problems. You could also develop your ability to think critically and embrace out-of-the-box solutions when needed.
Time Management: During internships, you could learn how to work efficiently and how to balance different tasks in order to better manage your time. You could also develop the ability to stay focused on your work and find ways to deal with potential distractions.
Computer Skills: Internships also offer the chance to develop core computer skills such as encoding data, creating spreadsheets, working with databases, and creating presentations.
Conclusion
Internships are an essential step in the process of building business and managerial skills. Internships provide the hands-on experience necessary for the successful study and application of business and managerial techniques in the workplace. Through internships, students gain a greater understanding of how businesses operate and the challenges they face. They gain an understanding of the complexity of the business world.