How Can Business Education Further Your Career?
Business skills are the foundation for success in the world of business. Developing the necessary business skills allows professionals to run an organization smoothly and seamlessly. In addition, robust business skills enable professionals to tap into other aspects of skill development, such as behavioral, socio-emotional, technical, digital, and cognitive skills. Therefore, career experts encourage working professionals and budding entrepreneurs to take business management courses to understand the internal and external factors impacting an organization's success and the processes involved in carrying out business goals.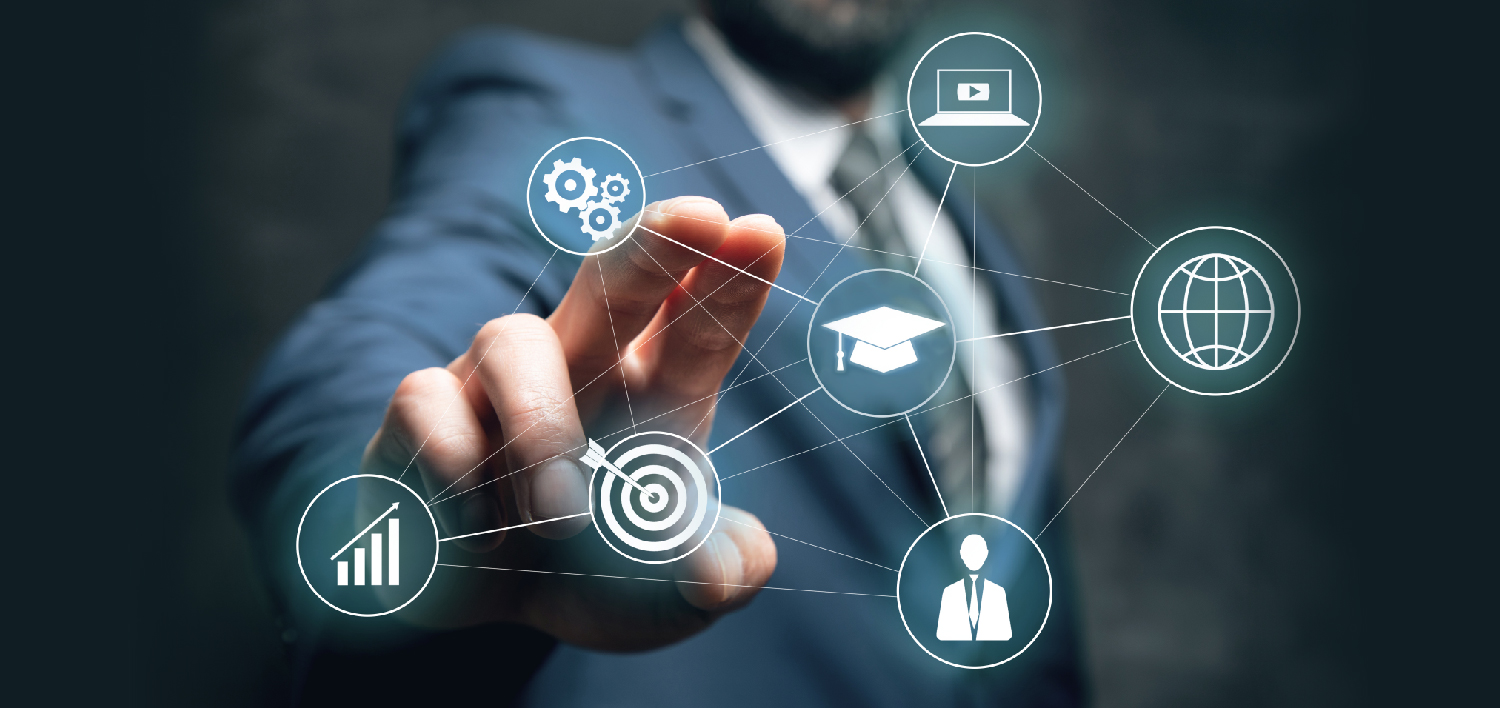 What is the Importance of Business Education?
A business management degree can guide your way toward a range of promising careers within the business landscape and concurrently prepares you for a career in adjacent fields. Business management courses are also considered a worthwhile investment as they increase earning potential, develop new skills, and equip with the acumen to climb the corporate ladder.
Recent studies on MBA salaries also indicate that business management graduates' average salary is relatively higher than regular graduates. According to Payscale, the national average salary for a management and finance professional is INR 11 lakh per annum. However, the report suggests that the salary of experienced professionals in the field ranges between INR 16 LPA and 30 LPA.
Studying business management degree programs is ideal for those considering business career options, starting a firm, or leveling up their careers. These programs are designed to develop crucial communication, accounting and budgeting, investment and finance, and project management skills. Moreover, pursuing a business management degree equips individuals with the skills to recognize their target audience and plan strategies to market the product to them
How can Business Schools Boost Your Career?
Business schools play a crucial role in developing the overall personality of a student. It not only helps students to secure well-paying jobs but also prepares them for the real world. Top-tier business schools have a diverse student body and offer opportunities for international exchange programs. This exposure to different cultures and business practices can enhance your global perspective, which is increasingly valuable in today's interconnected world.
Attending a reputable business school can also make you more attractive in the eyes of employers. In fact, potential employers consider applicants from a reputed business school over others. Simultaneously, renowned business schools have strong ties with companies that help students bridge the gap between theoretical knowledge and practical experience through internships. Robust industry connections also assist students in securing jobs in top companies
So, earning a business management degree from a top-notch business school enables you to secure your future and often provides opportunities for continuous learning through alumni networks, executive education programs, and workshops.
Takeaways
Individuals aspiring to make a business career are encouraged to study business management from a top-tier b-school as it improves their career trajectories and adds value to their resumes. Besides providing a comprehensive understanding of business fundamentals, b-schools also have a diverse and extensive network of alumni, faculty, and industry connections. Being part of this network gives students access to valuable contacts, potential mentors, and job opportunities that may not be available elsewhere.
Moreover, earning a business management degree from a top-notch business school can significantly boost your career in several ways, including skill development, networking opportunities, and leadership development.