Germany-based Celonis 'Process Mining' Collaborates to launch Centre of Excellence
KL Deemed-to-be-University, has signed a Memorandum of Understanding (MoU) with Munich-based global leader in Execution Management 'Celonis', to establish a Centre of Excellence (CoE) at the KLH Global Business School, Hyderabad. The Centre will be based on the principles of Process Mining, which is one of the areas of expertise for Celonis. The inauguration of the KLH Centre of Excellence and the signing of the Memorandum of Understanding (MoU) were held on January 05, 2023.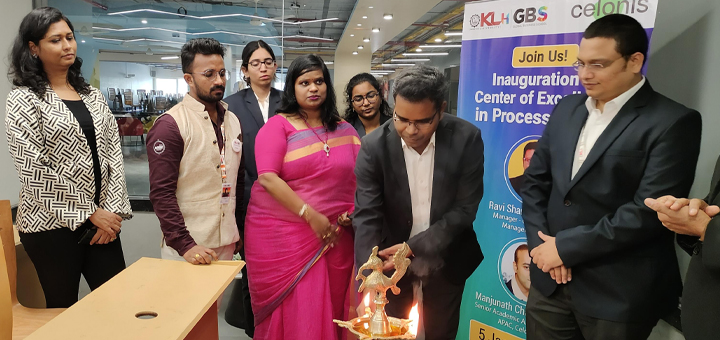 The collaboration will offer students free access to the Celonis technology for the purpose of learning and classroom work as well as online certifications, guest lectures and thesis support. It also includes access to the free software licenses, research scholars, and online training courses for students and faculty, and so on. Additionally, students are provided with multi levels free certifications, access to the Learning Management System (LMS), digital badges in association with Credly, other resources, including programs like train the trainer.