A Day in the Life of BBA Student at KLH Global Business School's Arka Management Fest
It was the 1st day of the Management Fest organized at KLH Global Business School, and I couldn't wait to be a part of it. I woke up early morning; felt a surge of excitement run through me. I, Pranavi Bhaskar, a student of BBA 3d year, was also the student convenor of this fest and hence was very excited to be part of being both organizers as well as a participant in this full-filled show that promised to be packed with activities and contests.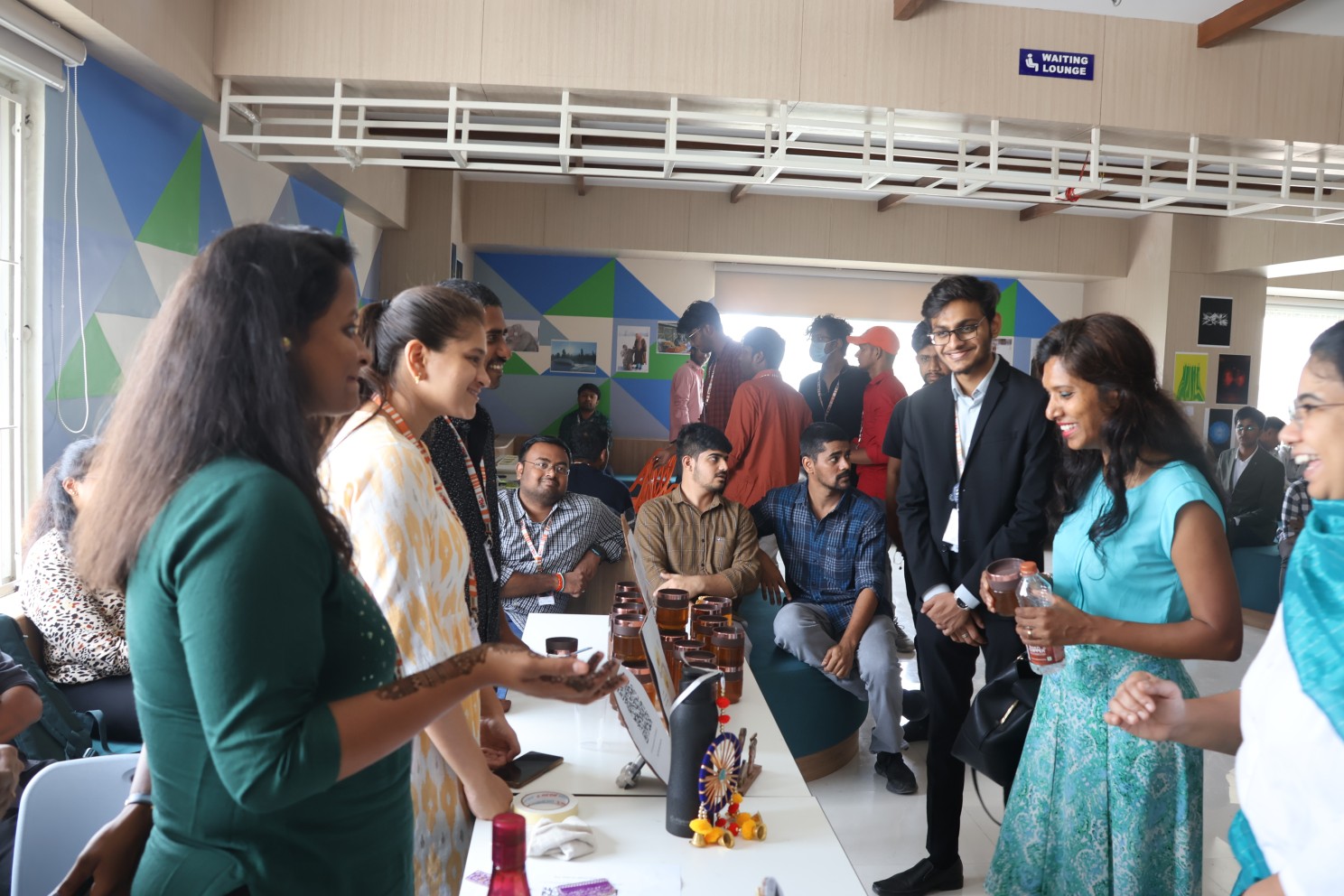 The Arka Management Fest was organized at the Business School campus on April 27th and 28th, 2023. As a member of the organizing committee, my responsibilities included planning, executing, and coordinating with other student convenors, faculty, and team to ensure the smooth functioning of the event. As a marketing student, I was eager to participate in the events, where we had to create and promote a new brand. I knew it was going to be a challenging event, but I was determined to give it my all.
Completely driven by students, this fest was aimed to bring together students from various colleges to compete in a series of management-related events and enable them to showcase their skills and creativity. The two-day event was packed with engaging activities, including debates, Ideathons,
town meetings, brand races, quizzes, product photography, solo and group dance performances, singing competitions, and more. I was thrilled to be a part of most of the events.
The inaugural ceremony, I got an opportunity to listen to the chief guest Dr. Shanta Thoutam, Chief Innovation Officer, Government of Telangana, and other eminent guests like Mrs. Radhika Choudary, Co-Founder & Director, FreyrEnergy, and Ms. Mythreyi Kondapi, Founder, Startoon Labs. Over a spread of two days, listening to a few eminent guests including Dr.Deepthi Ravula, Chief Executive Officer, WE Hub, Government of Telangana Initiative, Mrs.Srujana Raghupatruni, Founding CEO of Cellerite Systems, Hyderabad, and others was a great learning experience.
As the day progressed, I found myself learning new things about brand management and advertising. I also attended a town hall meeting, where we discussed various management-related topics and exchanged ideas with other students. I learned and worked with the anchoring team which helped in building confidence and improving communication skills.
2nd day learning included beyond academics exposure. Apart from the management events, the fest also had a well-curated schedule of cultural activities, including dance and singing competitions. I enjoyed watching my fellow students showcase their talent in various fields, and the performances were truly inspiring. Working with other students was a valuable learning experience, as we could share ideas and give suggestions to one another.
The fest was a great opportunity for me to meet new minds and learn from their experiences. It was heartening to see the creativity, leadership skills, and ability to work as a team of my fellow students, who ideated, managed, and executed the entire event.
KLH Global Business School strongly believes in providing engaging events for students to enhance their learning experience and inspire them in their academic pursuits. The Arka Management Fest was a testament to this belief, and I am grateful to have been a part of it. It was a memorable experience that will stay with me for a long time.