The Road to Victory: KLH GBS Promising Player Vrishin Aims for International Championship Glory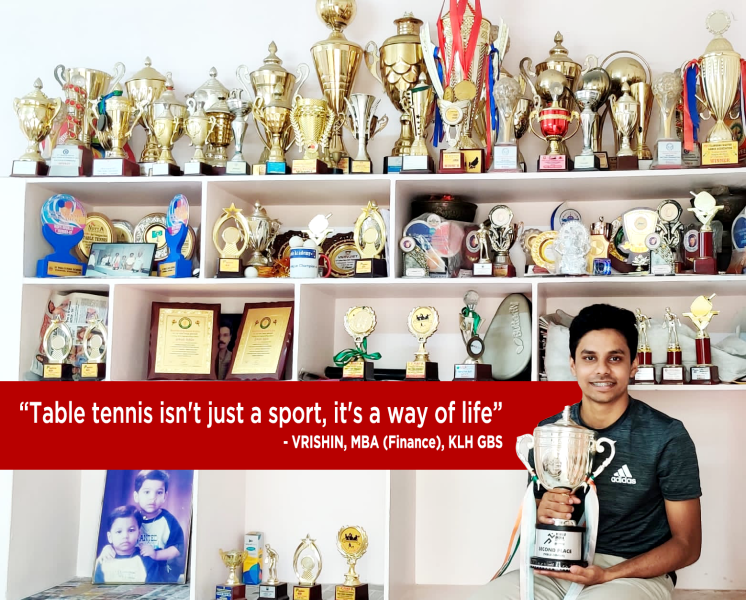 Bavanaka Vrishin, a promising table tennis player from Telangana and a national level athlete, is currently pursuing an MBA in finance at KLH Global Business School in Hyderabad. He's recently won a bronze medal in the State Ranking Tournament for mixed doubles.
Vrishin's journey as a table tennis player began when he was just 10 years old. From that young age, he discovered his passion for the sport and started playing. His father, B Manohar Kumar is an international table tennis player and one of the top 8 players in India, has been a significant influence on his career. Not only is Kumar Vrishin's coach, but he's also a role model for his son.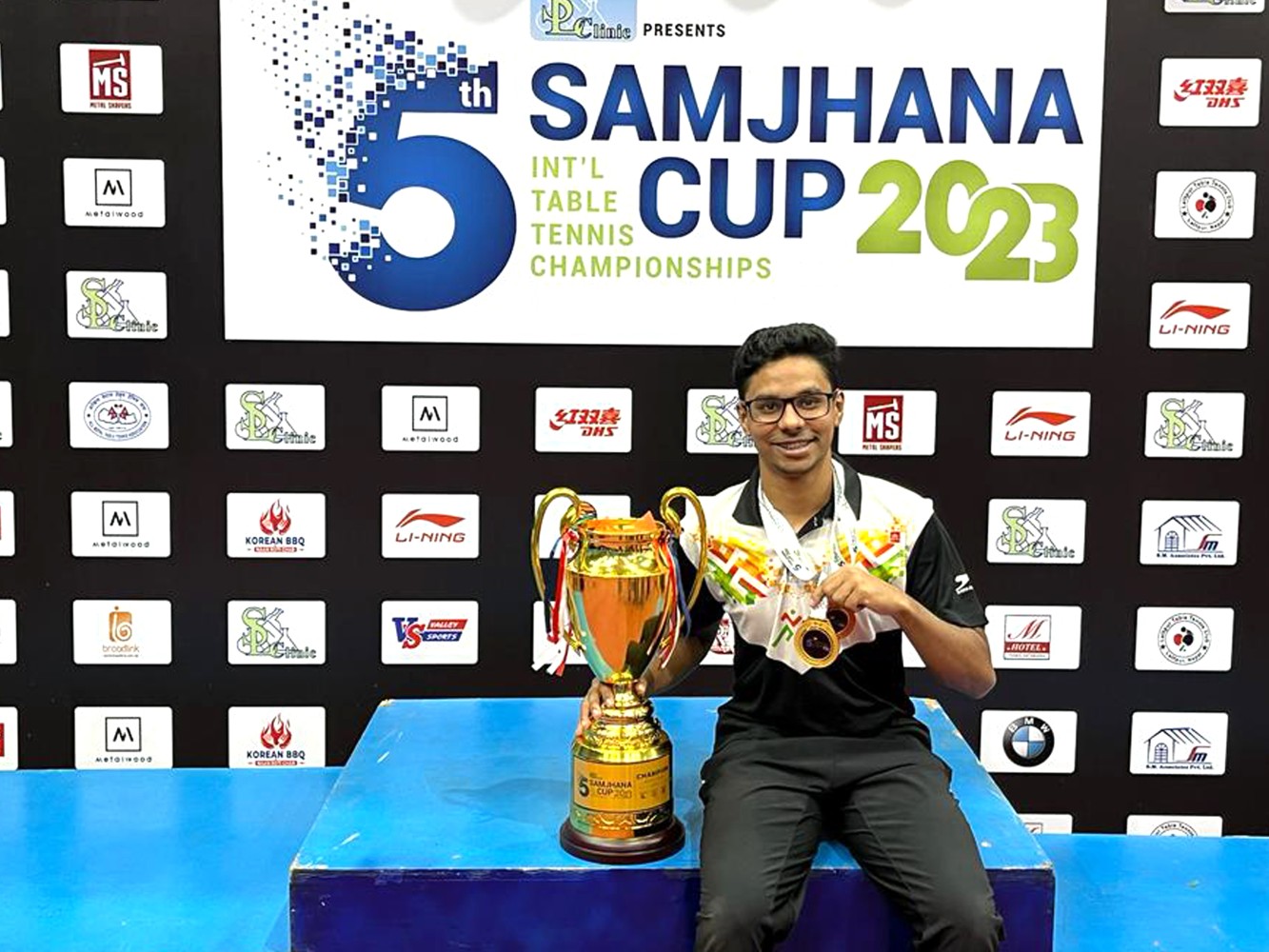 Vrishin has honed his skills and shown great promise in the sport. His recent bronze medal win is just the latest achievement in his impressive career, and it's clear that he's well on his way to making his mark on the national and international table tennis scene. "I practice for 6-7 hours every day and spend 2 hours on fitness training," says Vrishin. He is determined to achieve great success in table tennis, as he explains, "My aim is to win the upcoming Indian Ranking Tournament and National Championship in 2023. I'm also preparing myself to compete at the international level."
Vrishin's recent victories in the 9th Stag Telangana State and Inter-District Table Tennis Championships 2023 are a testament to his hard work and dedication to the sport. "I won in the singles category and was a runner-up in mixed doubles," he proudly shares. These accomplishments demonstrate his natural talent and commitment to his craft, and they indicate that he is on track to achieving his goals.
Here are some glimpses of his sports achievements: