Business Process Automation Lab inaugurated to Encourage Innovation through Automation Techniques
KLH Global Business School (KLH GBS) Hyderabad had recently establishment a Centre of Excellence, Business Process Automation Lab at the Kondapur campus and signed a MoU with Automation Anywhere, Bangalore – an American Global Robotic Process Automation company. The lab was inaugurated by Mr. Krishna Raju S, Manager for Global Academic Alliances and Training partners at Automation Anywhere, Bangalore.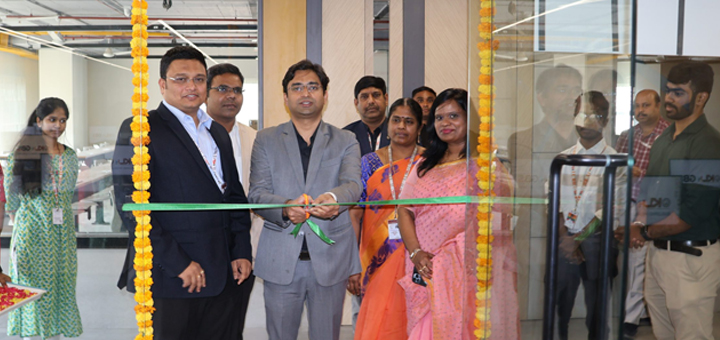 The purpose of this lab is to strengthen students' abilities to become ideal candidates for automation-related employment and acquire the necessary skills that are required to solve real-world business challenges. The collaboration will enable students with e-learning content and access to enterprise software of Automation Anywhere 360 and finally attain a Global certification. The scope of collaboration also covers helping students with placement opportunities for roles such as RPA program manager, business analyst.
The use of Automation Anywhere is determined by the needs of the organization. Keeping in pace with the demands of the industry, the GBS Lab will provide appropriate hands-on experience to students who can understand business processes and gain automation solutions to business problems.
Automation Anywhere is designed to provide a visionary roadmap and deliver innovations to enterprises via the use of automation techniques. Potential employers value Automation Anywhere's prominence and affiliations with organizations throughout the world. After undergoing the training, students can put BPA training certificates and badges on their CV and on their social accounts. The collaboration will be a great advantage to the students to explore a variety of business advantages.